Featured Item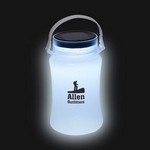 Foldable Waterproof Container w/Solar Li...
Foldable Waterproof Container w/Solar Powered Light is uniquely different! This floating, waterproof lantern is charged by solar and USB (cable included) . Light modes include normal bright, super bri...
$11.44 - $13.16
Welcome!

Welcome to Promotions Factory Direct - a Division of Majestic Marketing, Inc.
and Partner with Bagmasters.com

Bagmasters.com specializes in hand selected promotional products for the trade show and event marketing industry. It is a limited product selection based on quality product at economical prices.

Since the product selection is specific, we knew some of our customers may want to search and find everything else available in the promotional products industry.

Therefore we created this website - PromotionsFD.com. Our goal is to help you find exactly what you are looking for.

You can expect the same quality customer service and one-on-one detail you get when working with Bagmasters.com.

For help finding the right product for your promotional campaign, call us toll free 800-843-2247.